Profiles
How Holly Hunt Is Building a Bold New Brand
One of theMart's most recognizable names joins forces for an exciting, innovative venture.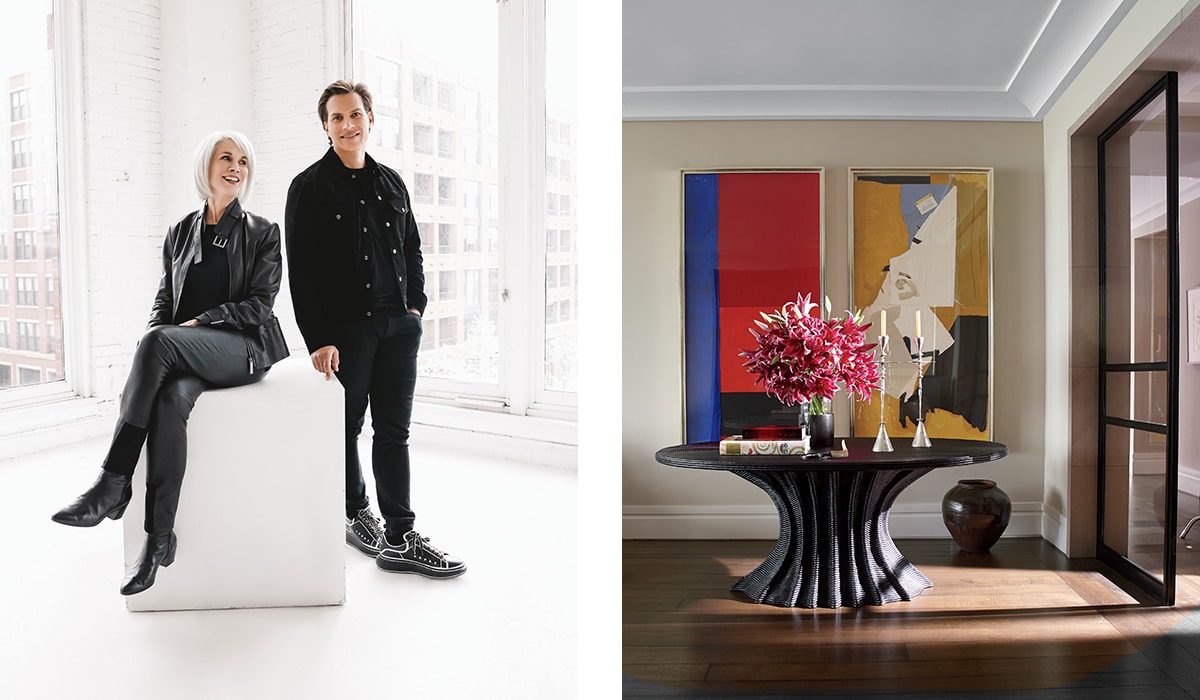 She redefined American luxury furnishings with her eponymous brand. Now Holly Hunt is joining her partner, architectural designer Neil Zuleta, in a bold new endeavor, House of Hunt. They spoke with DESIGN CHICAGO magazine from their offices at theMART.
What does Hunt think about working in the same design destination where she launched the HOLLY HUNT brand almost 40 years ago, in 1983? "It's a place I can't get away from," she says with a laugh. "It makes it easy for us to see what everybody else is doing, too."
"You have everything at your fingertips," observes Zuleta. "If we need a sample of fabric, we can go upstairs and grab it—or a tile sample," he adds.
"When I first came to theMART, I knew I was getting a divorce and I needed a business," remembers Hunt. She was certain if that business provided the best in quality, design and client service, she would succeed. And suceed she did! By introducing customers to designer after designer, before becoming one herself. "Did we evolve? Of course we evolved," says Hunt. "I enjoy finding talents that people have not seen before and working with them."
"Collaboration—I think that's the key thing about what we like to do," emphasizes Zuleta."Holly was finding and curating this new talent that she found."
However, when Hunt sold her brand in 2014, though she stayed on as CEO for some time, she struggled with the demands of a corporate parent. "It's very hard to take an outdoor cat and put it indoors," she muses.
With their design studio House of Hunt, Hunt and Zuleta are excited to regain autonomy. "We have complete freedom of design, freedom to engage with clients when we feel chemistry with them. We don't have the financial ties of reporting to a public company," says Zuleta. More important to them than building the biggest business, he continues, "is having fun in the process, making sure that what we do and the people we work with, we personally care about." Upcoming House of Hunt projects include a new furniture line and designs for homes in Chicago, Aspen and Los Angeles.
"I don't want to be a controller, but I do want to control my own life," explains Hunt. "I would like to see this little business grow. I would like to see some important projects come through here. And no," she says, "I'm not looking to be huge again." Visit the House of Hunt at houseofhunt.studio