Design
In Bloom
Textile designer Lori Weitzner and passementerie house Samuel & Sons join forces to create Bouquet, a romantic floral-inspired collection of trimmings
On the heels of her most recent collection Metamorphosis, which explores the world of insects, Lori Weitzner's new designs for Samuel & Sons find their inspiration in another living thing—the beloved and ever-enduring flower.
For centuries multitudes of people have used bouquets of flowers to convey thoughtful wishes in times of both joy and sadness. "I wanted to celebrate flowers in all their glory—the history of them, how they grow, where they grow in full bloom," says Weitzner. "There's so much more meaning to them than just how pretty they are."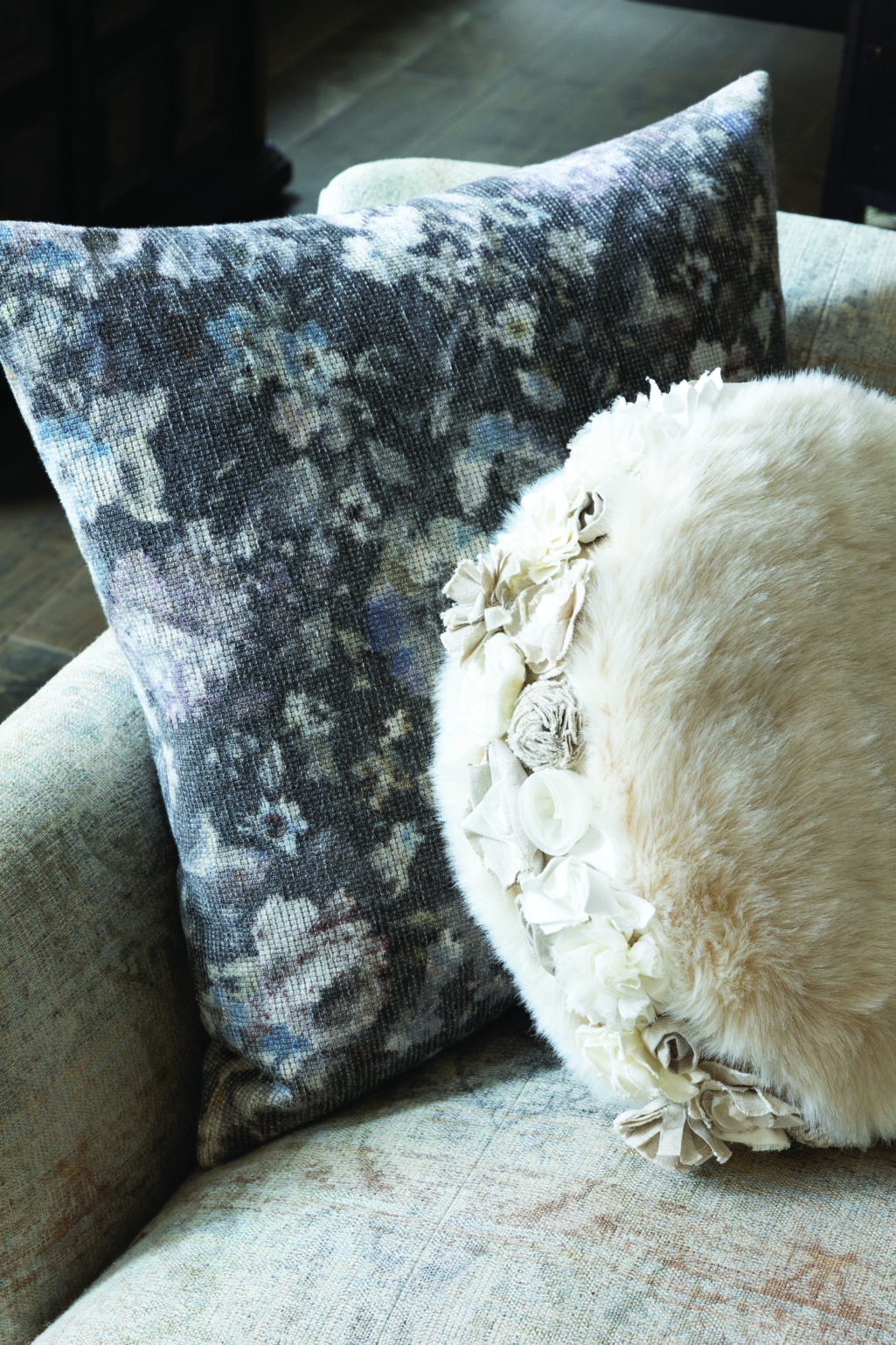 Pillow with Bouquet Border in Dove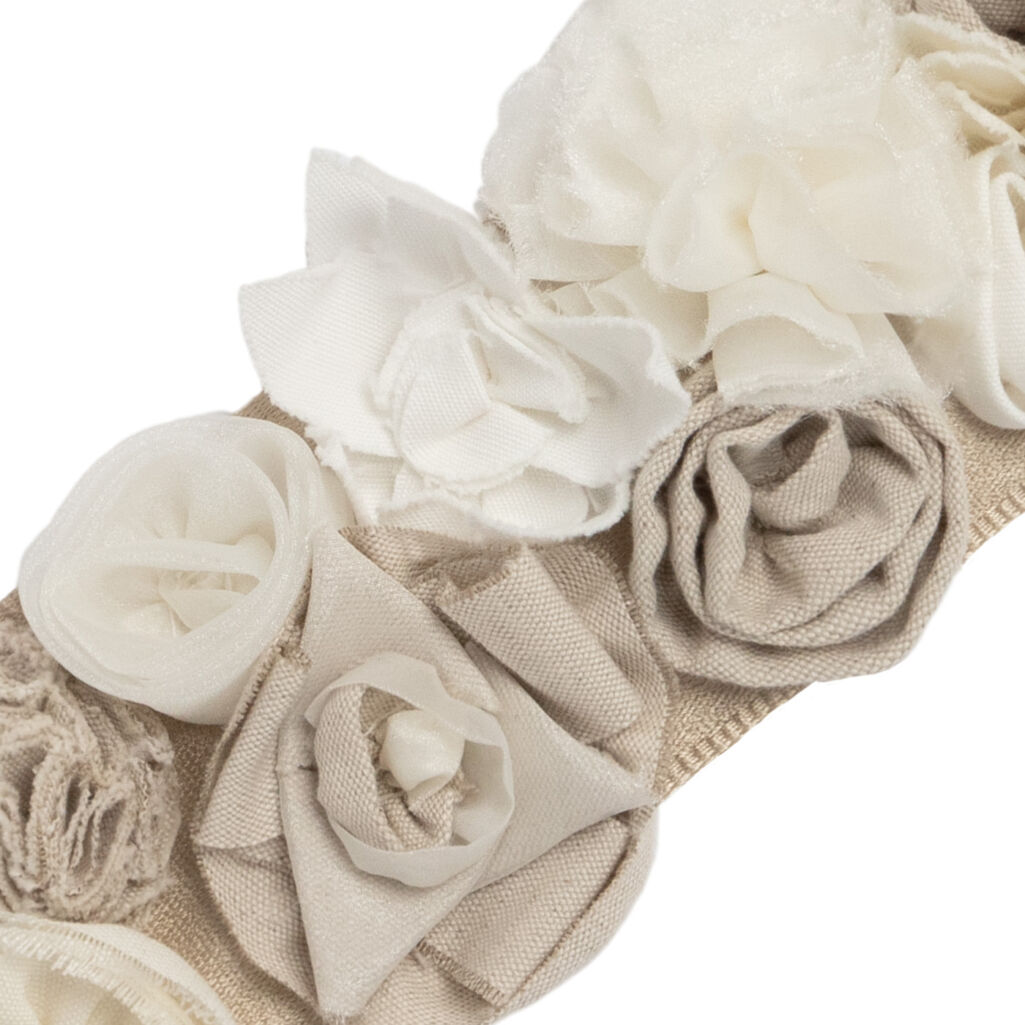 Bouquet Border in Dove
The new collection of tapes, tiebacks, tassels, and fringes features eleven exquisite designs. The Bouquet Border is peppered with dimensional flowers in varied materials and a quiet, neutral palette. The Daisy Appliqué Border consists of delicate, embroidered petals that appear to float on the surface. The Bloom key tassel and Coronet holdback display a dramatic ombré, meant to mimic the way a flower's color shifts with the time of day.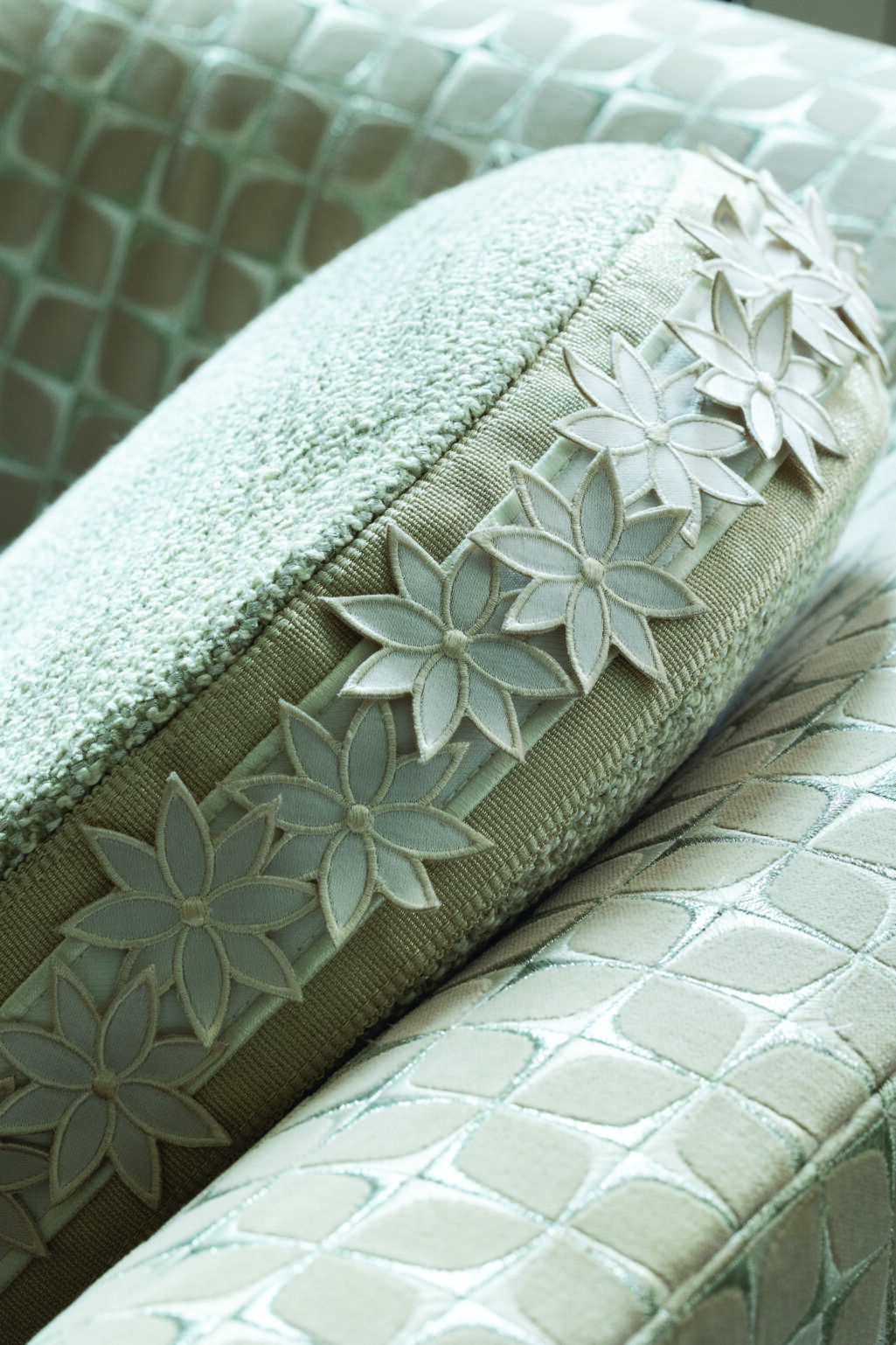 Pillow with Daisy Appliqué Border in Silver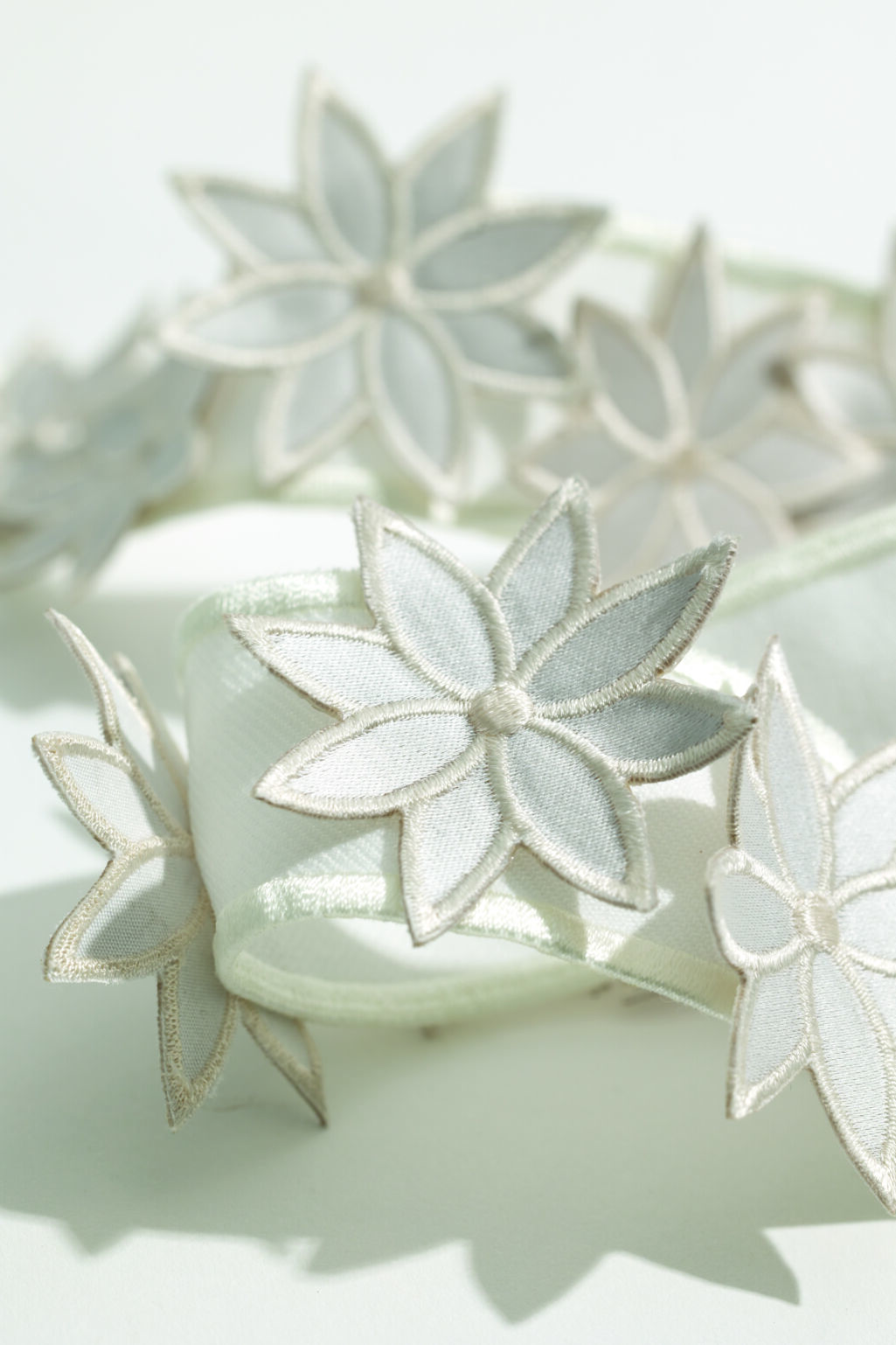 Daisy Appliqué Border in Silver
Beautifully crafted, the collection is a testament to the workmanship of Samuel & Sons' artisans—and offers a unique opportunity for expression. "I always say that our job is to design things for the designer who may not typically use trim," explains Weitzner. "I feel if we can bring them these more innovative things, they will find a place to use them—especially if they love them."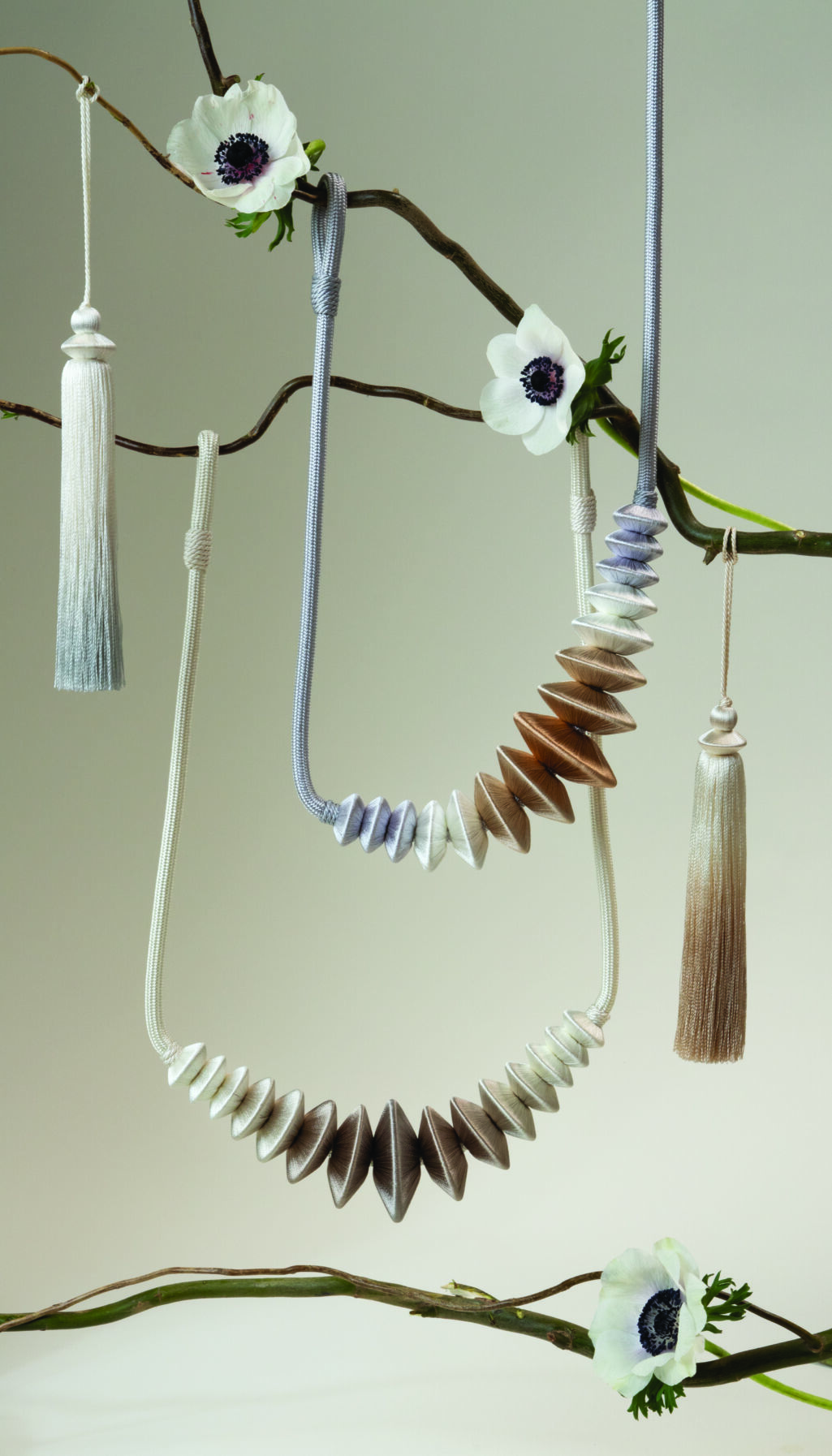 From left to right: Bloom Key Tassel in Mist, Coronet Holdback in Cloud and Maize, and Bloom Key Tassel in Calla Lily