Design Kitchens
What Does A Poggenpohl Kitchen Look Like After 130 Years?
After over a century in the business, where can Poggenpohl start a kitchen design journey today?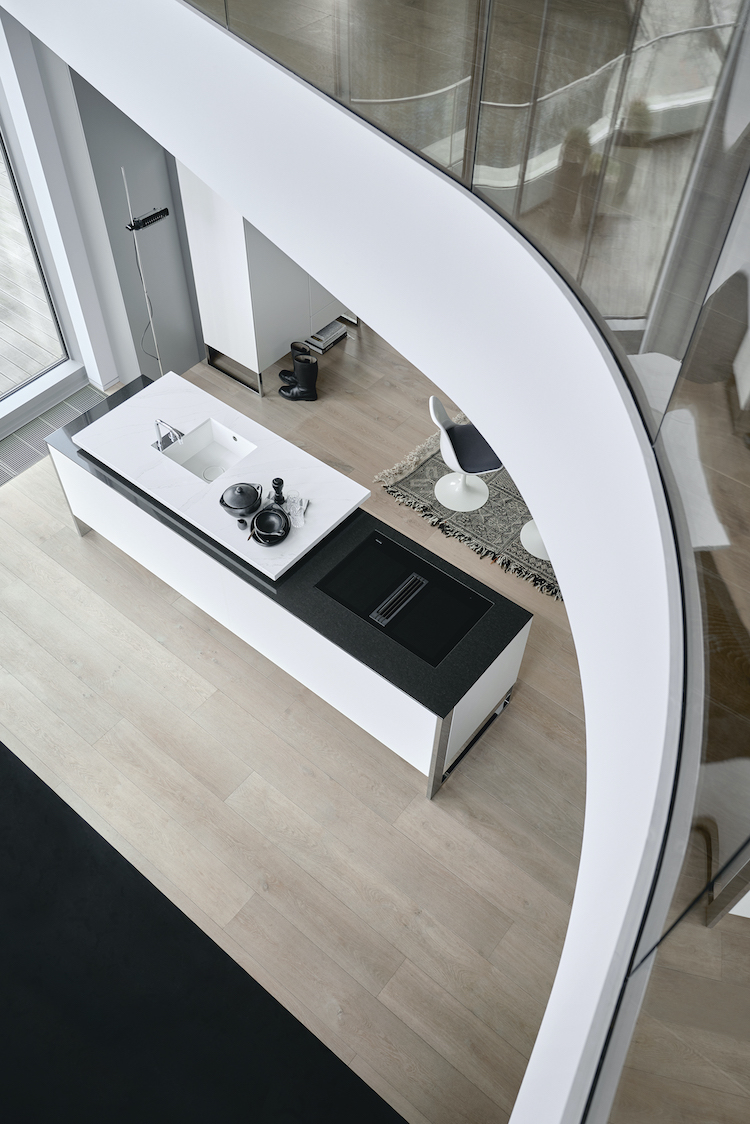 Since its inception, Poggenpohl has aimed to be a kitchen pioneer. And as the way we use our kitchens has evolved, so have their designs. Nowadays, as we spend more time at home, kitchens must perform a multitude of duties. The room has become both workshop and workplace, center stage from playtime to dinner time. That's why, as Poggenpohl celebrates their 130th anniversary, the company is prouder than ever that they craft their kitchen concepts to be customizable for the needs of each client. So we decided to take a closer look at three luxury Poggenpohl kitchen design concepts. Might one be the choice for you to customize at one of more than 400 design studios worldwide?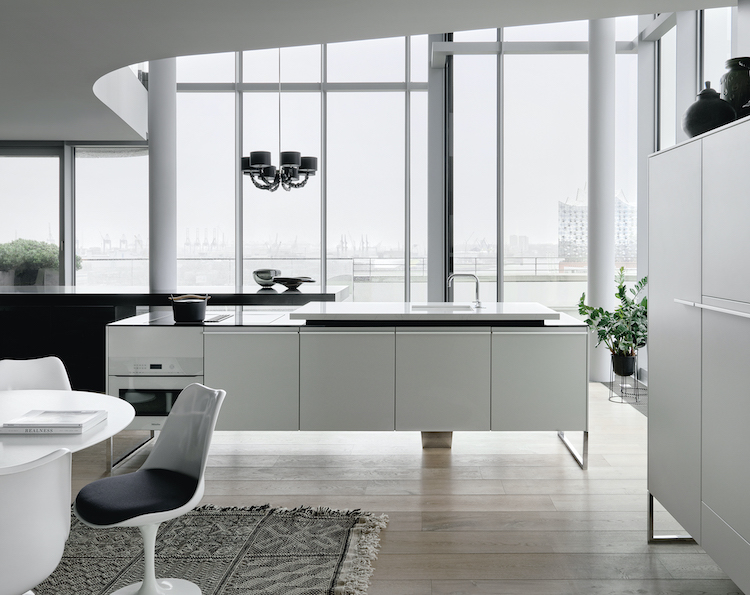 +VENOVO: A Poggenpohl Kitchen that Floats?
What makes the +VENOVO (pictured, above)  a unique place to start shaping your kitchen? For starters, it stands on frames that offer a sense that this kitchen furniture is levitating. What's more, its sheer elegance gives it the feeling of kitchen furniture borrowed from the living room. That makes the design particularly ideal for open concept spaces, which might be disrupted by a sharp transition from more utilitarian kitchen furnishings. The +VENOVO is available in an array of materials, surfaces and colors. So you can choose the one that brings the most life to your kitchen—and any other adjacent spaces.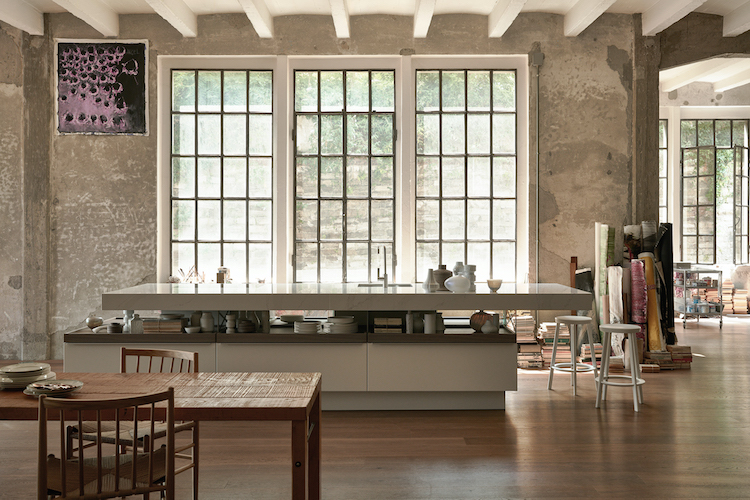 +MODO: An Open and Shut Case
More than a decade after the +MODO (pictured, above) debuted at kitchen exhibitions, Poggenpohl reports that demand for this versatile kitchen is higher than ever. The design is a dynamic contrast of open and closed. Homeowners can keep beautiful or frequently used tools on the easily accessible open shelves. This open space also makes the solid worktop seem like it is floating above the rest of the structure. Meanwhile, pull-out trays augment the worktop, offering options to organize even the most complex culinary projects. Yet there is still plenty of room to store the rest of your equipment out of sight in drawers and behind doors.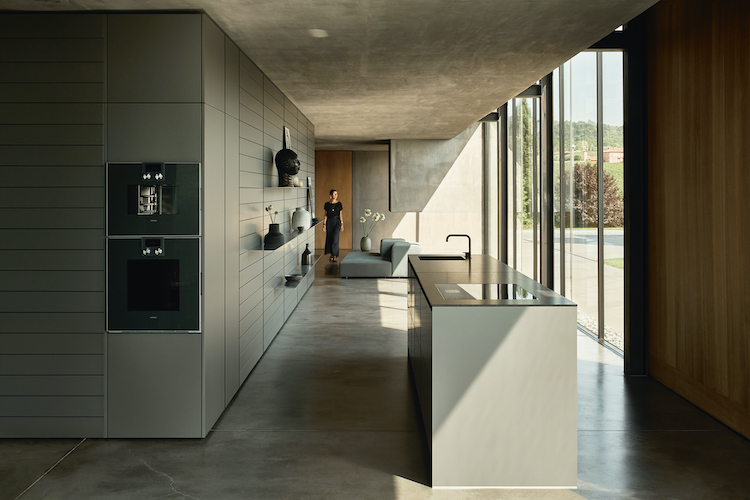 +SEGMENTO: Streamlined Design That Functions
Are you committed to clean lines? Aesthetically addicted to minimalism? You would have a hard time finding a kitchen more restrained in its design than this one. But that doesn't mean the +SEGMENTO (pictured, above) skimps on functionality. It has simply abandoned embellishments and ornaments, Thus, its handleless surfaces help create the impression of a solid sculpture. That said, it is always ready for you to bring it to life: working on its surfaces and accessing kitchen necessities otherwise tucked neatly away.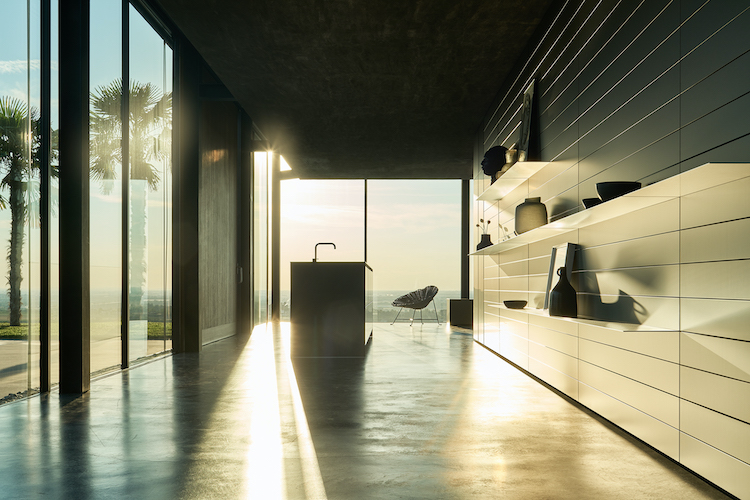 The Missing Ingredient in a Poggenpohl Kitchen
Nevertheless, these designs merely represent the beginning of a Poggenpohl kitchen. The missing ingredients are the homeowners who will be at the center of the planning process. Poggenpohl's staff works continuously to develop custom solutions that fit each customer's ideas and identity. Thus, each kitchen is uniquely suited—both to those who'll use it and the home's surrounding architecture. Quality materials and inspiring surfaces further help every kitchen feel individual. Visit Poggenpohl online or at their showroom in theMART.
Seeking more kitchen inspiration? See how black-and-white kitchens add sophistication to the home.
---
Paul Hagen is a writer and editor for 150E58 magazine.
Photography for this piece courtesy Poggenpohl.