Profiles
Max Humphrey Displays American Spirit in New Collaboration
For Humphrey and Hartmann&Forbes, Americana is the name of the game.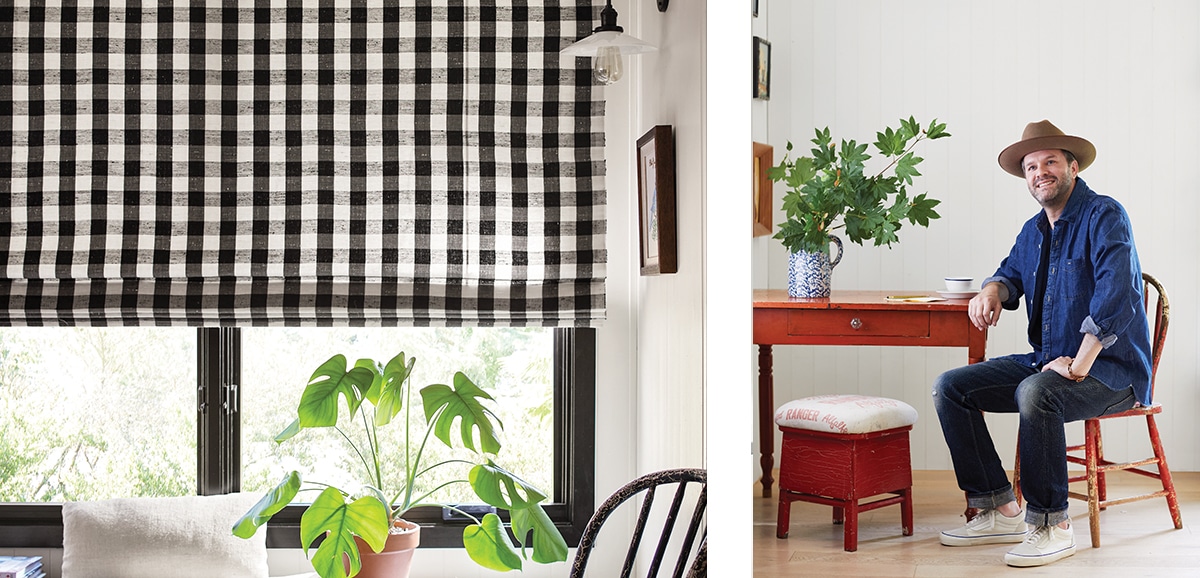 HARTMANN&FORBES X MAX HUMPHREY You could say this collection of window coverings brings out the best of the American spirit of design, at least through Max Humphrey's eyes. As his tour bus crossed the continental 48, he drank it all in before settling into his second act: design world darling. Expect to see classic, national park lodge-esque patterns, like a reimagined bandana or 50s kitchen table-style checkers, dripping in primary colors—red and blue, to be sure—tied together with artisanal craftsmanship, in his new collection with Hartmann&Forbes, available through CAI Designs, launching Fall 2021.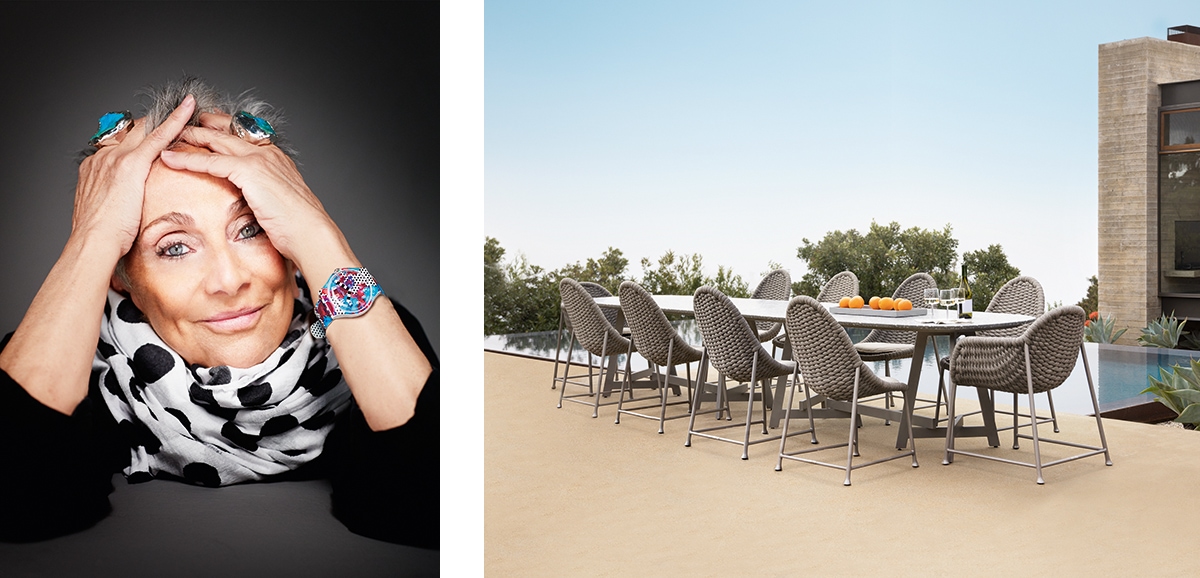 JANUS ET CIE X PAOLA NAVONE JANUS et Cie's traditional Italian countryside aesthetic and starchitect Paola Navone's avant-garde style are a perfect example of opposites coming together in design, with the launch of their new collaboration, Chopstix, an al fresco dining collection. Bold and divergent colors, textures, and materials create a surprising and elevated harmony and a fun vibe. Even the construction of the dining collection reflects a blend of old and new: the macro weaving motif honors ancient weaving techniques while exuding contemporary allure. Portrait by Giovanni Gastel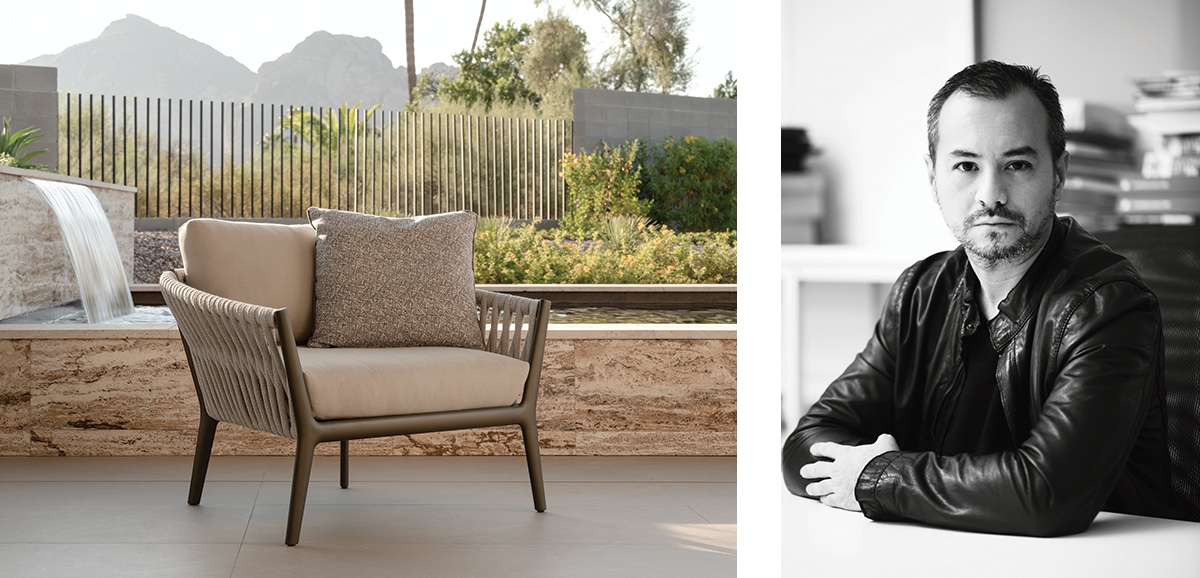 BROWN JORDAN X TUAN NGUYEN Luxury meets the grand and glorious outdoors with H, an outdoor living collection from award-winning Milan-based designer, Tuan Nguyen, and the legendary outdoor furniture brand, Brown Jordan. The collaboration's title, H, was named for 'hoy'—today in Spanish—but it could also stand for highly curated, with seven pieces total, including an armchair, lounge, loveseat, and sofa, as well as a coffee and end table. Rope takes center stage as the set's lead material, clocking in at 3-inches diameter to provide a strong sculptural look, tied against the furniture's sleek aluminum frames.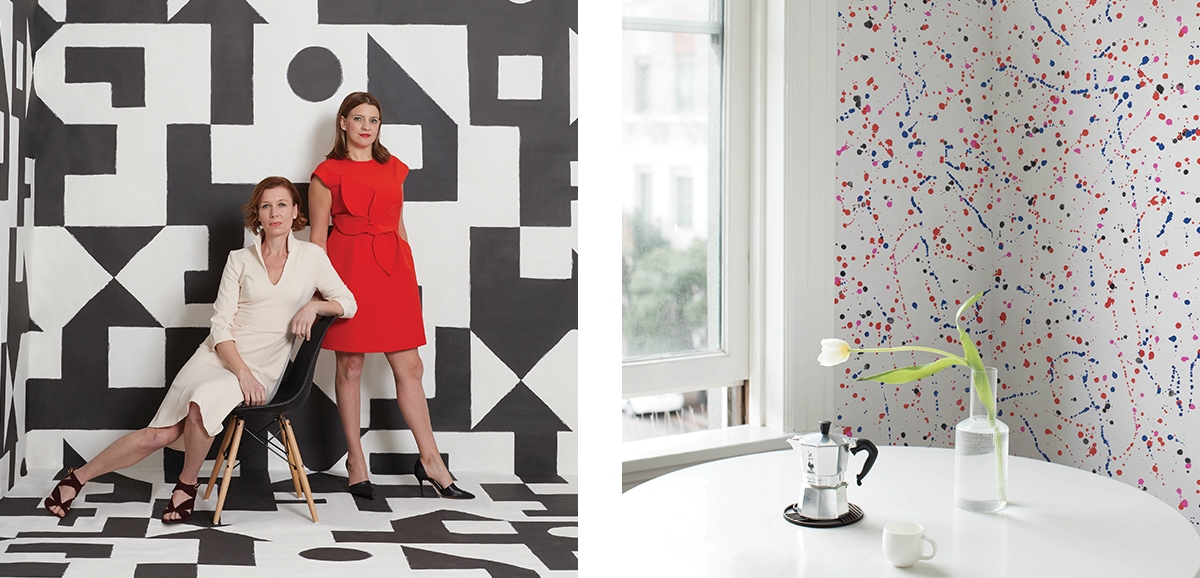 SCHUMACHER X PORTER TELEO It may not be possible for a collection to be more detail-oriented than this one. Hand- painted and hand-printed, the wallcoverings and fabrics born from the minds of artist Kelly Porter and interior designer Bridgett Cochran, are truly fine art masterpieces. Saturated pigments, fearless graphic patterns, and of course, a very refined look, define the collection, inspired by ancient Japanese screens, antique architectural touches, and Porter's interpretation of both.