Profiles
What Happens When an Architecture Firm Makes a Capsule Collection?
Goodbye, social distancing. Hello, exciting new partnerships and collections.
Collaboration is the heart of great design. Whether the relationship is between a designer and a client or an architect and a homeowner, the power and importance of connection depends upon a successful, foundational partnership. And now that collaboration is at the forefront of our collective minds in a most intense way, the world of design is introducing truly innovative and beautiful collections from the visions of some of the world's most creative minds.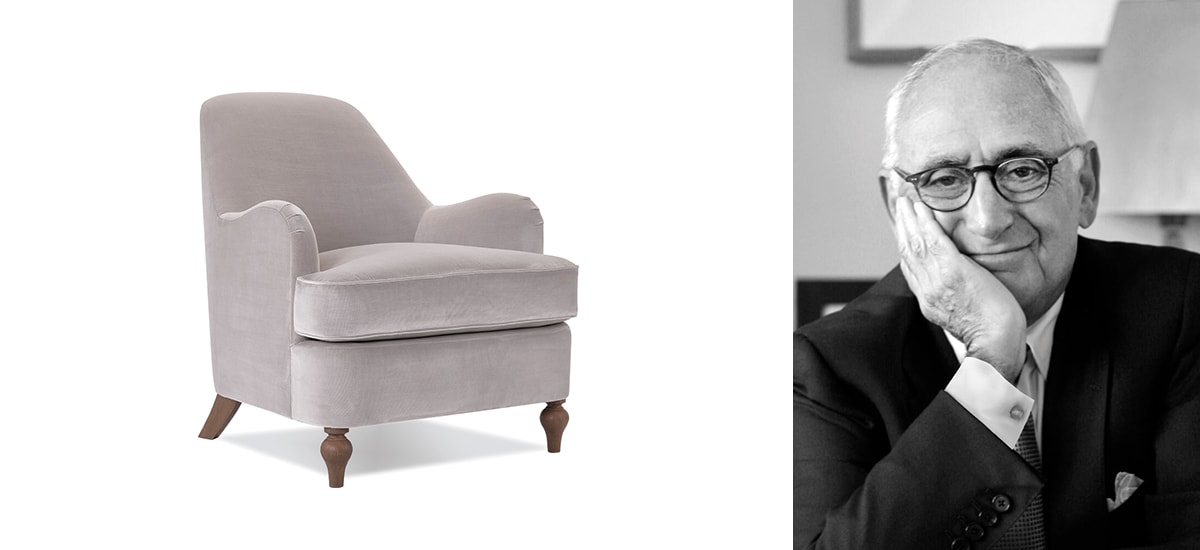 Ferrell Mittman x Robert AM Stern
One of the world's most well-known architectural studios, Robert A.M. Stern Architects of New York, renowned for their contemporary interpretations of traditional and classic forms, has announced an 11-piece capsule furniture collection with the luxury custom furniture manufacturer, Ferrell Mittman. One of the standout pieces is the smoothly contoured and richly textured Olin chair, inspired by mid- 20th century designers Frits Henningsen and Carl Malmsten. It fits in any decor, from contemporary to classic, along with its coordinated ottoman. The collection includes three sofas, six tables ranging from consoles to cocktails, and an upholstered, paneled bed and headboard. There are plans to develop additional pieces over time.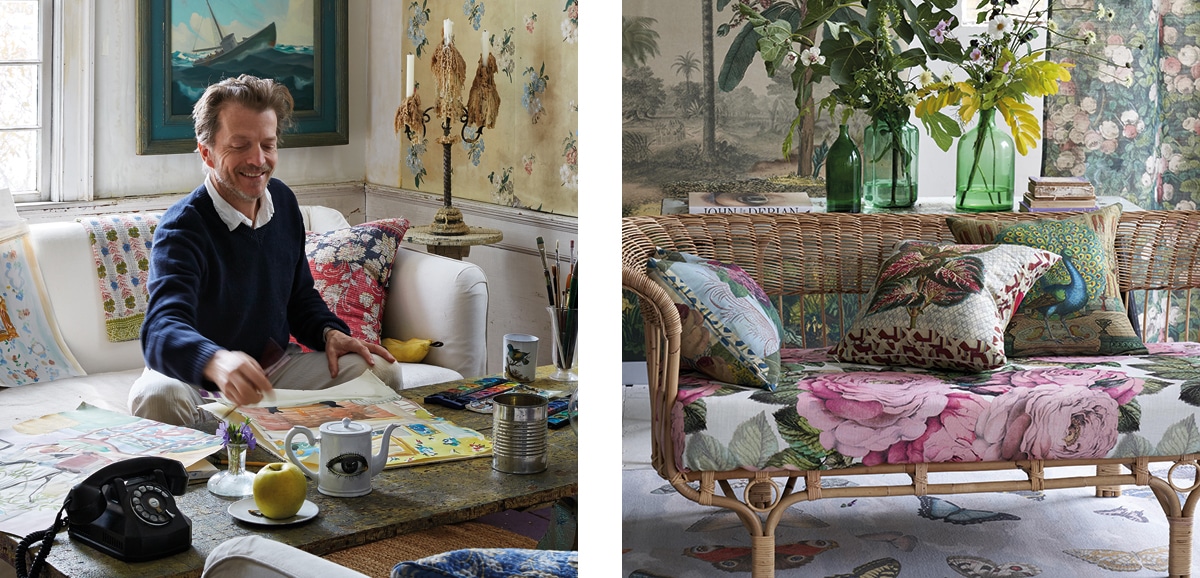 Designers Guild x John Derian
Established in 1989, John Derian Company Inc. quickly became the go-to for designers looking for lushly intricate botanical illustrations, dreamy florals, and vintage prints for plates, platters, bowls, and more, all handcrafted by Derian and a small staff of artisans in his New York City studio. In collaboration with the Designers Guild, Derian is set to launch a series of fabrics, wallpapers and accessories in his customary romantic patterns, soothing colors and captivating scenes. Through Osborne & Little.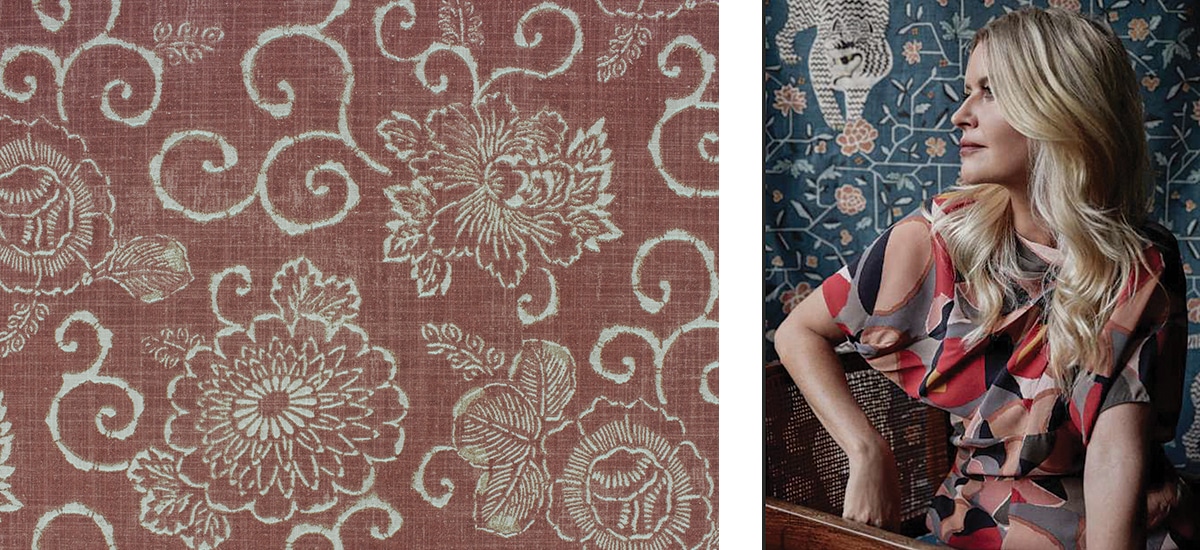 Fabricut x Christiane Lemieux
Multi-hyphenate creative Christiane Lemieux — a designer, entrepreneur, investor, author, and founder of DwellStudio and European luxury lifestyle brand, Lemieux Et Cie — can now add fabric visionary and curator to her list of talents, as she begins her partnership with Fabricut. "Textile design was an art-based endeavor hundreds of years ago, and I want to put that creative energy into our process," she says, of their collection, Material Archive, featuring fabrics developed from hand-drawn sketches, illustrations, and inventive colorways. "For this archive, I pulled inspiration from my personal collection of textile fragments, a library I have been building over a lifetime," she says. "But this archive isn't just a celebration of print, it is a celebration of process."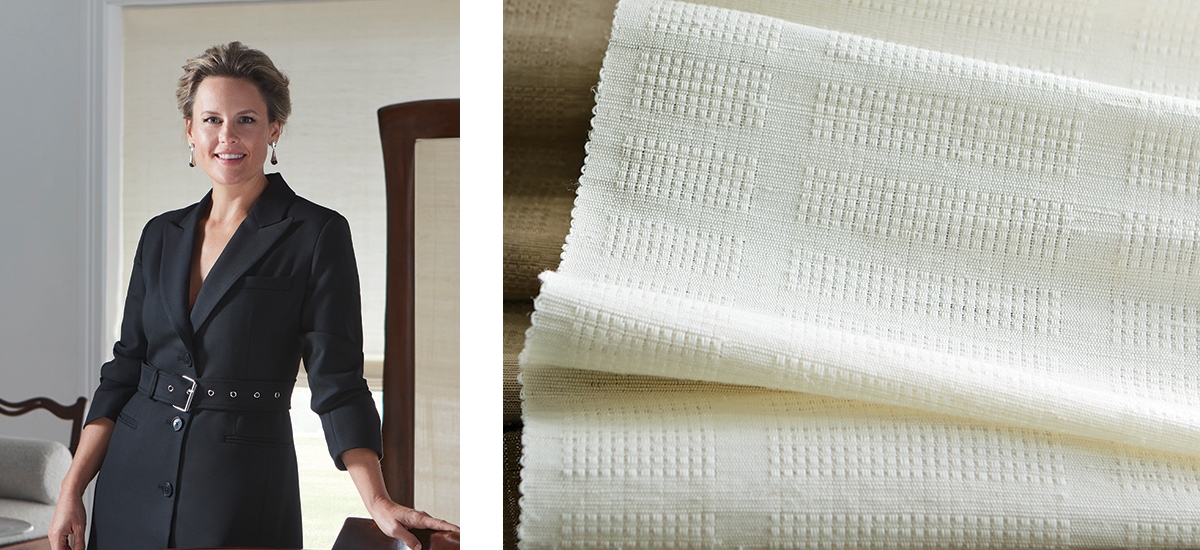 Hartmann & Forbes x Amy Meier
Hartmann & Forbes, an award-winning maker of sustainable natural luxury textiles including window and wall coverings, has launched its first collection with Rancho Santa Fe-based designer, Amy Meier. Featuring seven woven-to-size grass weave window coverings, plus one natural wallcovering, Meier found inspiration for the textiles from Japanese design, the Bauhaus School and traditional Korean cloth. She integrated qualities and nuances from all three distinct and wildly different styles into one new collection filled with soft hues, translucent weaves, geometric patterns and most of all, an organic sensibility. Through CAI Designs.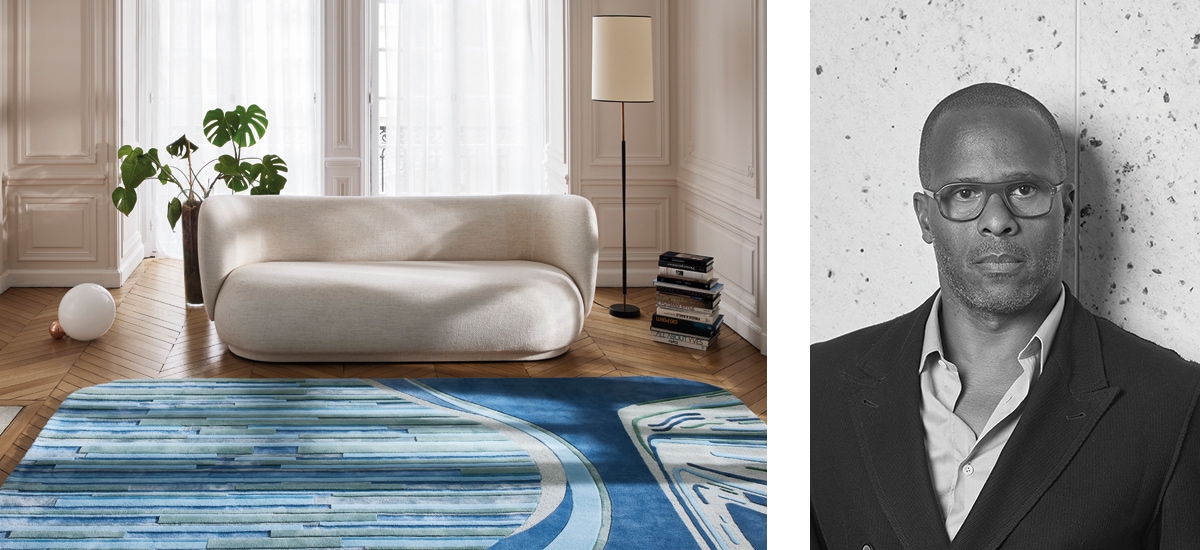 Tai Ping x Elliott Barnes
An artistic partnership between French American architect and designer, Elliott Barnes, and the Hong Kong-based handmade and woven carpet manufacturer, Tai Ping, Overview illuminates playful memories of Barnes' childhood in Los Angeles. The collection marries an abstract Californian style that is "spontaneous and graphic, reminiscent of the seventies and an energetic pop culture aesthetic," according to Sophie You, the director of Tai Ping France and Italy. Five original designs are brought to life in six hand-tufted rugs of wool and delicate silk, each playing upon the effects of light, depth, and shadows, spanning dusk, sunset and nighttime, with bright, pop art colors and unstoppable California energy.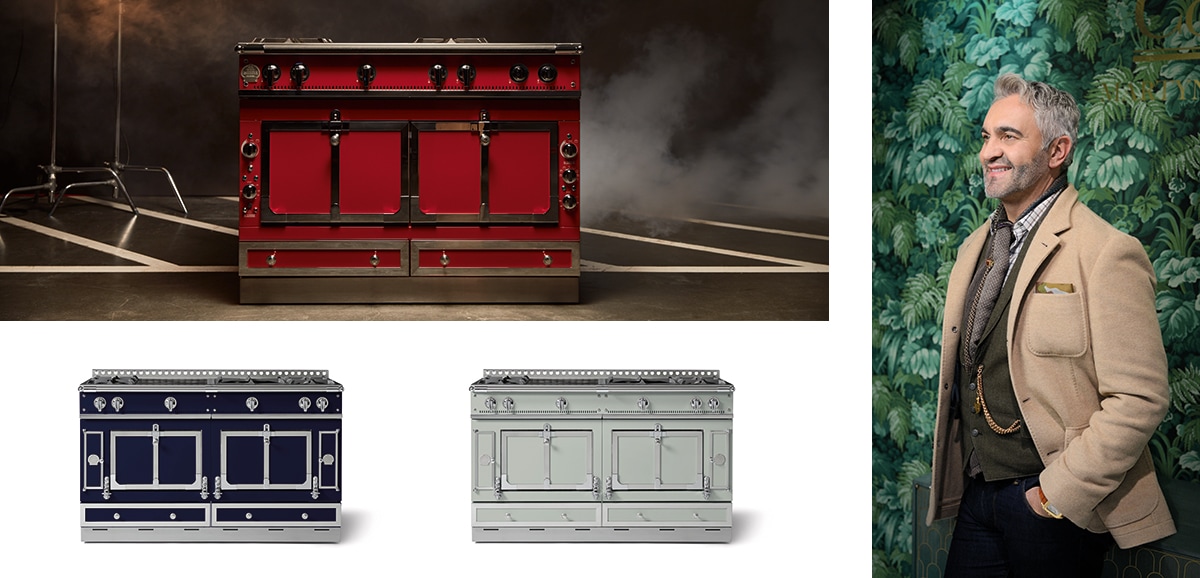 La Cornue x Martyn Lawrence Bullard
One of the most in-demand designers for celebrities, heiresses and the fabulously wealthy, Martyn Lawrence Bullard debuts The Color Collection, a new palette of 10 signature colors designed exclusively for La Cornue, a leading manufacturer of luxury custom kitchen appliances for more than one hundred years. The new enamel tones were inspired by Bullard's love of vintage race cars in richly saturated hues, trimmed in shiny metals and outfitted with soft leather details.