Architecture Design Home Tour Outdoor
You are cordially invited
From Hong Kong to Wadsworth, the world is filled with beautiful spaces.
Although lately it feels like the world is excruciatingly—if only temporarily—small, beautifully designed public spaces await our return. Hotel lobbies, atriums, restaurants, and terraces all beckon. Those spaces are created by designers and architects to welcome the public, to entice, to energize, and to inspire.
Pritzker Prize-winning architect Tadao Ando said, "I believe that architecture is fundamentally a public space where people can gather and communicate, think about the history, think about the lives of human beings or the world."
While we are currently staying close to home, forgoing travel plans for the moment, we can still dream of convivial spaces filled with people, delicious food, and beautiful design.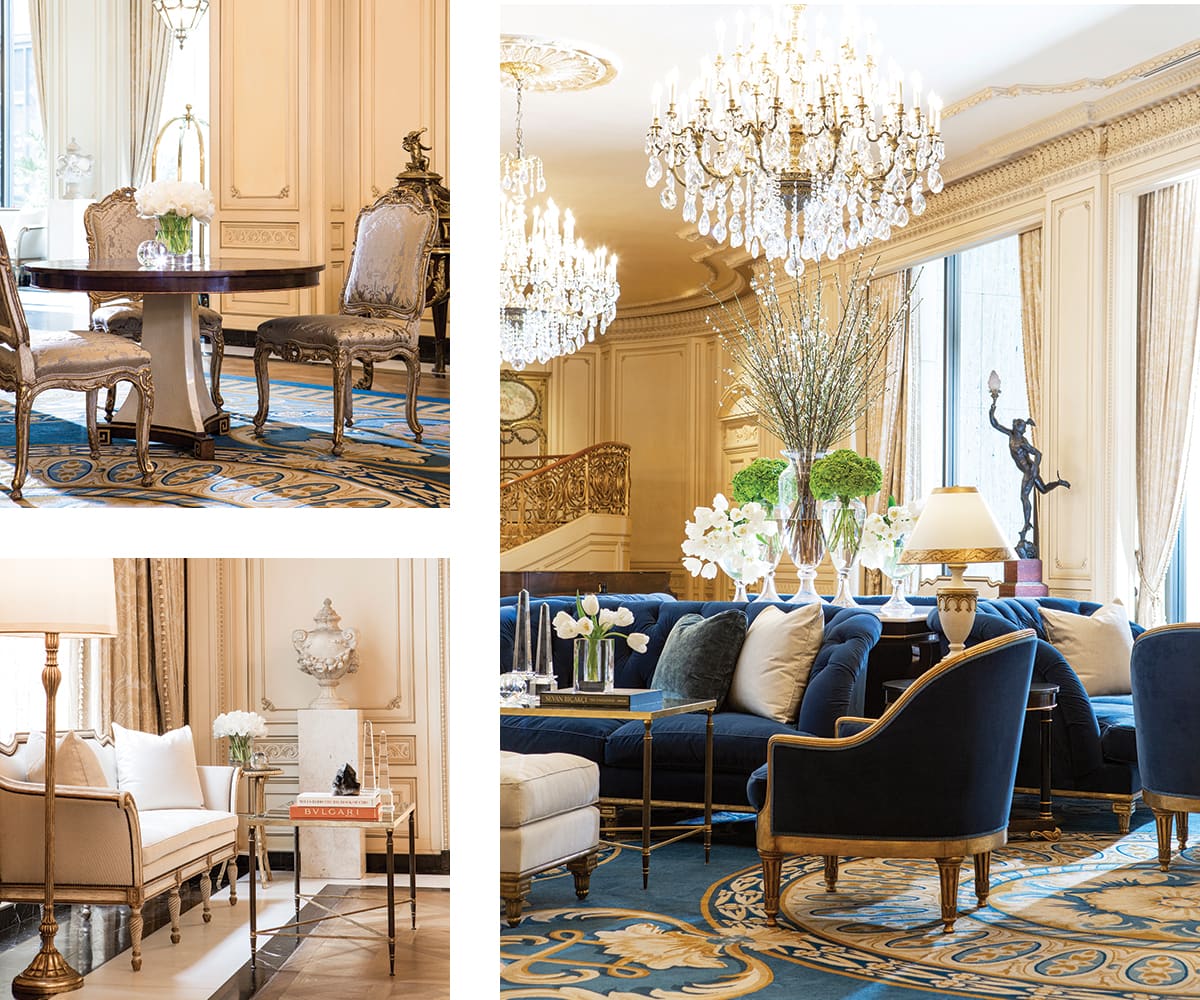 GILDED AGE While we long for the days of being whisked away to a fabulous five-star resort, we can dream about lounging in the lobby of The Westgate Hotel in San Diego. Interior designer Jacoi Mann incorporated some of Ebanista's most-loved pieces, embodying luxe character, and charm, to create charming European ambiance and a welcoming atmosphere that is both chic and comfortable. Ebanista's Marchese sofas, Yves cocktail tables, Muses lounge chairs, Cavello ottomans, and Simone side chairs are just some of the pieces that the brand contributed to the look of this elegant space.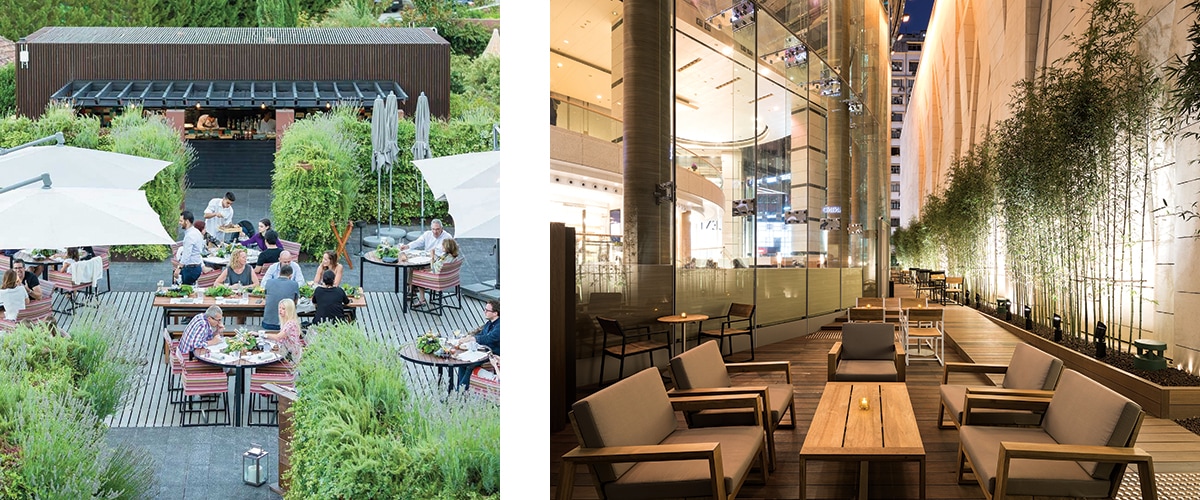 MODERN FLAIR Clean, modern furniture by MAMAGREEN amps up the indoor outdoor style at two international hotspots. At Panino Giusto by BITE HK in Hong Kong (above), MAMAGREEN's elegant style is in keeping with the BITE brand ethos of affordable luxury. Avalon sofas, Polly lounges, Gemmy pedestal tables and Baia dining armchairs, along with the kinetic Meika rocking chair and side table, and Mixmy bistro tables create an elegant setting at this popular Italian eatery. The prestigious Six Senses boutique hotel in Duoro, Portugal (left) is in a 19th Century manor house overlooking the vine-covered countryside of the Duoro Valley. On the terraced dining area, MAMAGREEN's Allux bistro tables with recycled teak tops are accompanied by cheerful, nautically inspired Stripe dining and bar chairs.


RUSTIC CHIC The slogan for The Shanty Restaurant in Wadsworth, Illinois is "built by the people", and that is exactly how this 7,500 square foot expansion dream came true for owner Dimitri Kallianis. The original Shanty restaurant was first opened over 100 years ago and was bought by Kallianis in 2006. It has twice been featured on The Food Network's Diners, Drive-Ins and Dives. In keeping with the slogan and Kallianis' commitment to the Wadsworth community, he assembled a local team to make his dream come true: Architect Chuck Bleck of Bleck & Bleck Architects of Libertyville; General Contractor Tony Sullinger of Greater Midwest Builders in Gurnee; and Interior Designer Renae Harma of Renae Harma Interiors in Wadsworth. Harma honored the rustic look of the original restaurant with Masonry and Banknote wallcoverings from Area International, beautiful shades of grey and silver from Benjamin Moore, and rustic surfaces from Exquisite Surfaces. A series of paintings representing the working people of Wadworth were inspired by sketches by the owner and commissioned from artist Linda Kollacks. "The Chef" surveys the private event space.