Baths
Brizo Introduces Two New Systems for an Immersive Shower Experience
The brand makes the washroom a customizable, multisensory experience.
Despite being a crucial part of most people's day, a shower is seldom celebrated for its opulence. Put simply, it's often regarded as a long, relaxing bath's older, practical and more time-efficient sibling. But thanks to Brizo Kitchen and Bath Company's two systems—which initially debuted at the 2023 Kitchen and Bath Industry Show in Las Vegas and will be available to the public this summer—the shower is having its moment in the spotlight.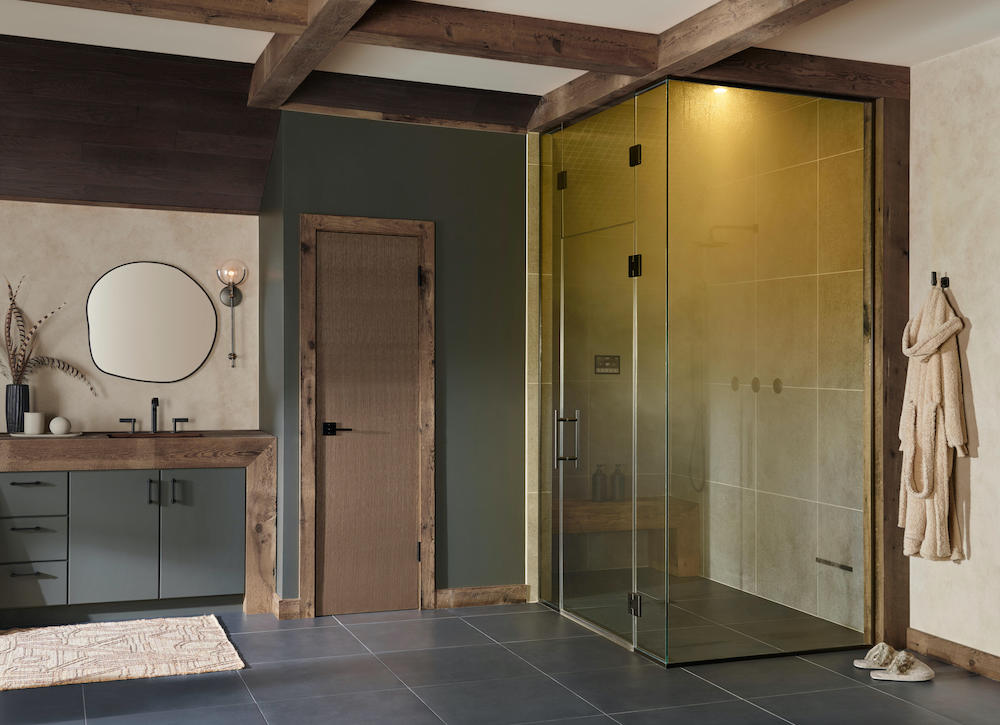 For years, Brizo has delivered on merging top-of-the-line technology with unparalleled craftmanship—and its new SensoriPlus Digital Thermostatic Custom Shower and The Mystix Steam System offerings are no exception.
"We are excited to be launching our new, fully immersive shower system that creates a journey for the senses by bringing forth a rich shower experience and taking one's well-being into consideration," Mandy Ellington, Brizo brand director, shares in a press statement. "The newest collections are a testament to brand's commitment to providing unparalleled luxury while elevating a space."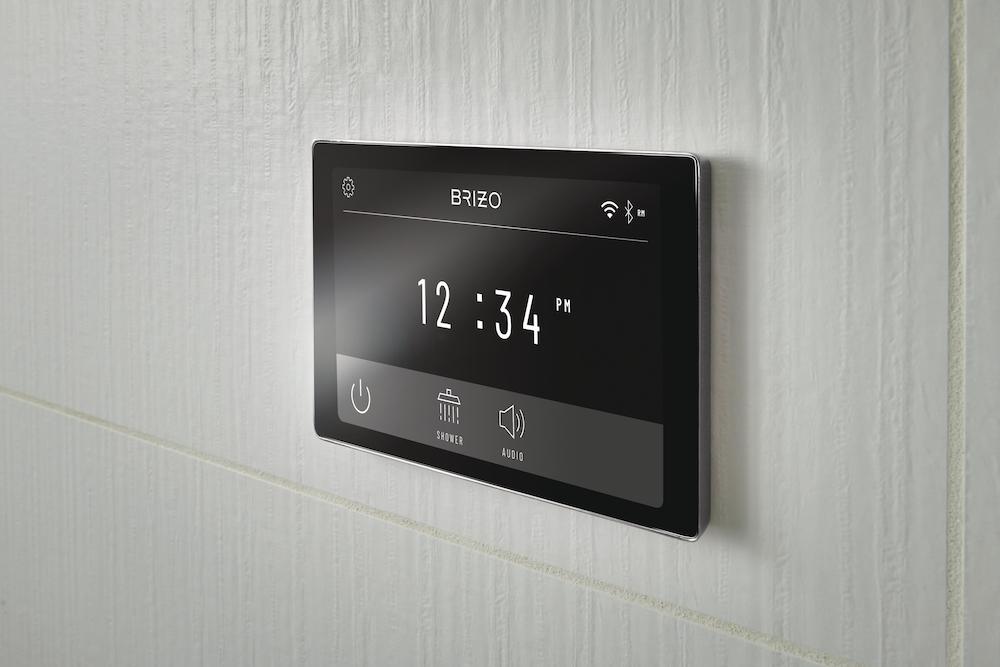 Personalization is at the heart of the SensoriPlus Digital Thermostatic, which allows users to create four profiles to customize their shower's temperature, flow, and duration. Meanwhile, WiFi and Bluetooth connectivity pairs with music streaming platforms like Pandora and Spotify as well as Calm's meditation app to provide a thoughtful, multisensory experience.
"These features rejuvenate the senses and elevate the shower to an entirely new level of indulgence, transforming the daily practice of showering into a self-care experience that one truly looks forward to as part of the day," Ellington adds.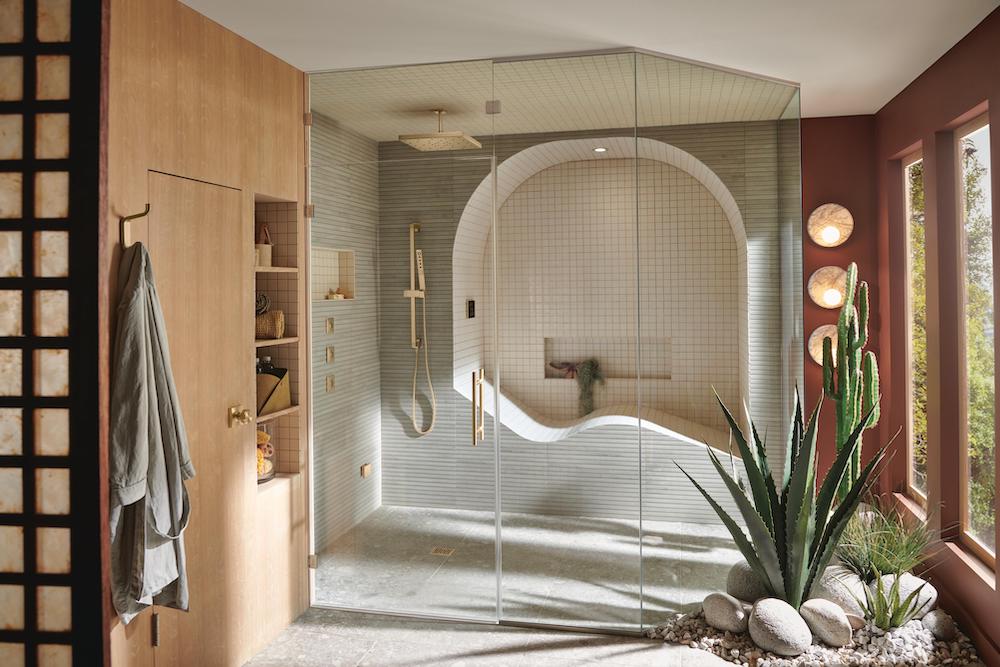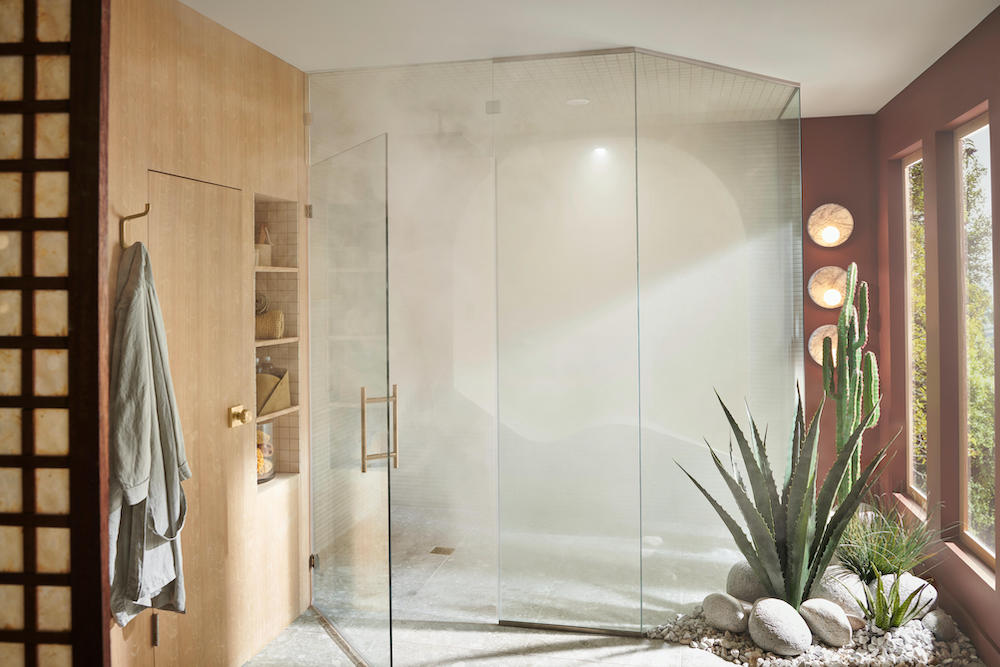 Meanwhile, the Mystix Steam System brings a soothing, spa-like sentiment with its two curated experiences. With two presets to choose from, the Elemental Experience uses its Mystix Steam Generator to regulate temperature and disperse steam evenly. Or, for a steam shower that can appeal to all of the senses, the Transcendent Experience joins Brizo's Steam offering with its SensoriPlus digital to provide a full suite of spa options such as aromatherapy, chromotherapy, and audiotherapy.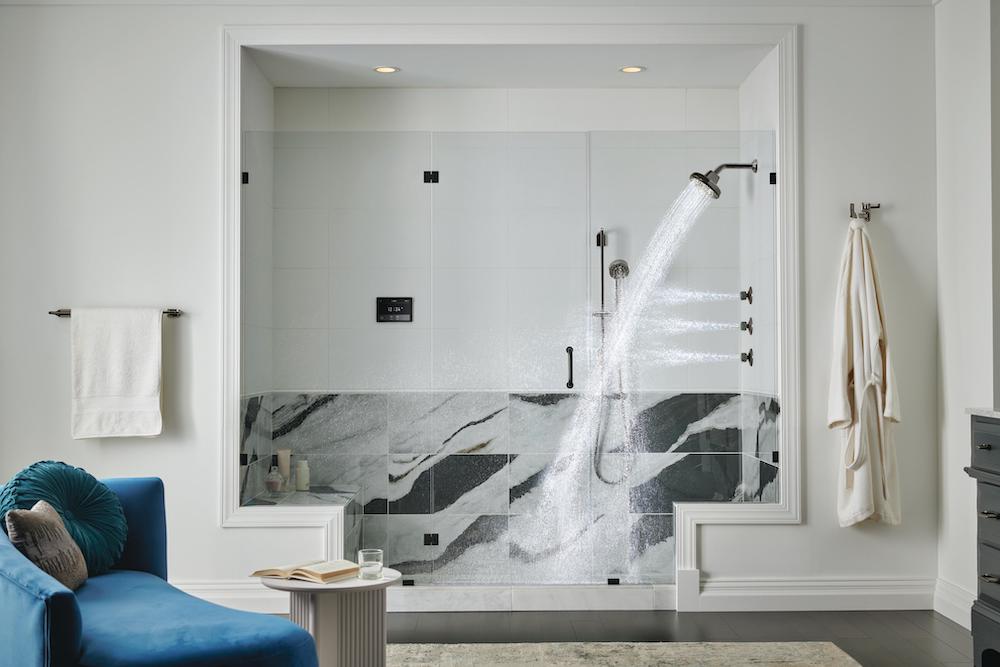 But, regardless of which offering piques your interest, Brizo is turning shower time into a celebrated experience; somewhere you want to stop and stay awhile. "Overall, what's tried and true lies within user preferences and personalization," Ellington adds. "The ability to customize and place value on what matters does not go out of style; it can elevate a shower from simple to grand."
To learn more about the SensoriPlus Digital Thermostatic Custom Shower and The Mystix Steam System, please visit Brizo.com.